THE HITS AND MISSES
The Emmy Awards have come and gone. I am a couple days late but couldn't wait to address the topic of the nights fashion. As always at awards shows, there were the dresses that "wooed us" and the dresses that "did you see yourself in the mirror before you left the house?" I was very disappointed in this years' Emmy gown choices. Some stars continue to never disappoint us on the red carpet and others should just fire their stylists.
MY FAVORITES OF THE NIGHT
Sofia Veragara looked gorgeous in her bright red Vera Wang gown. Sofia knows
what her assets are and has no problem showing them off!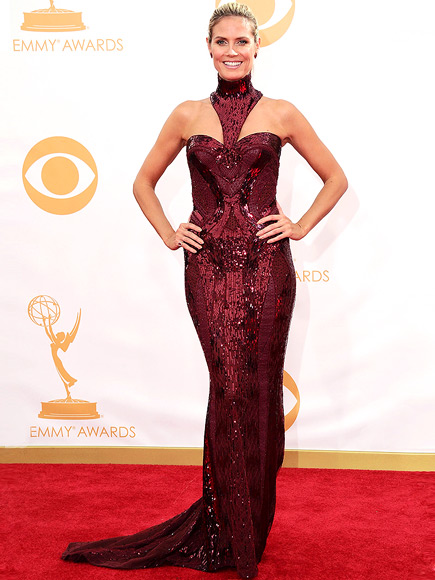 Heidi Klum dazzled onlookers with her shimmering pomegranate Atelier Versace gown.
Carrie Underwood stepped out from the pages of a fairytale book. She looked
gorgeous in her iridescent purple Romona Keveza gown.
THE WORST DRESSED
I don't know what to say about Lena Dunham's Prada dress. The picture
speaks for itself.
Julianne Hough's peek-a-boo dress from Jenny Packham might have thrilled some
people but I really didn't care for this look.
Zosia Mamet's gown by Honor is definitely memorable.
THOUGHTS ANYONE?